This week Sure Antennas was delighted to return to BAPCO 2019, an event designed to give a platform for those involved in critical communications and public safety.

With our range of ESN ready and covert Antennas we are at the fore front of innovative antenna solutions. Whilst a great opportunity to showcase a wide range, the highlight of our stand was our phase 3, low profile, multi function MIMO Antenna known as the 'Sand Castle' containing up to 15 functions. With the Antenna being designed with the emergency services in mind a major benefit is the single installation as opposed to multiple antennas that can considerably effect the resale value of the vehicles when decommissioned. The Antennas are also ESN ready so users can be confident that the antenna's that they are installing on their vehicles are future proof.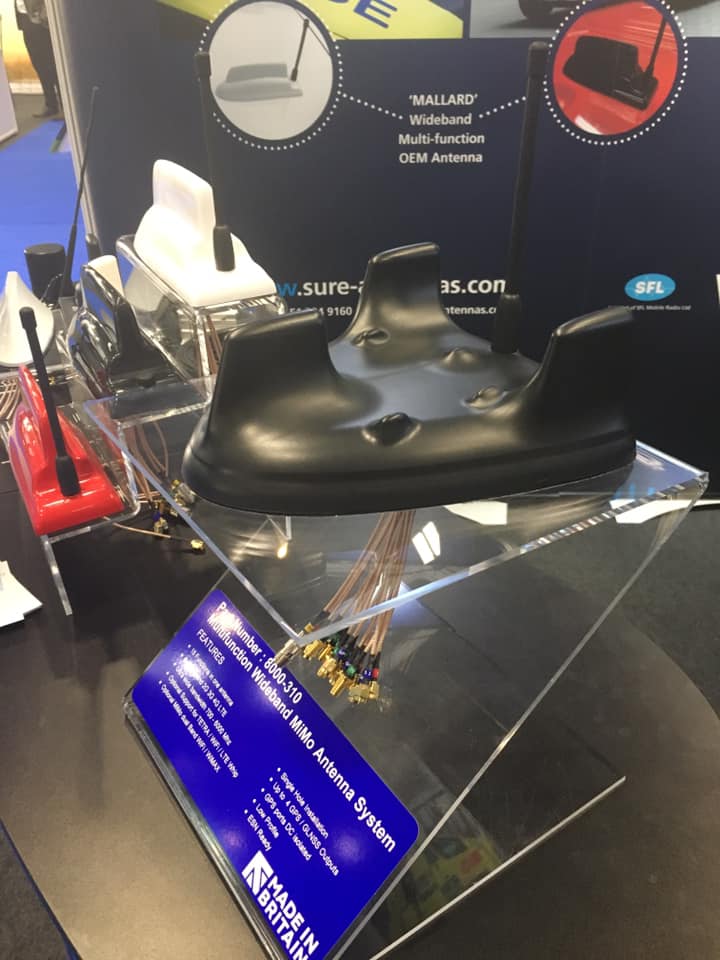 As well as displaying the Antenna on our stand the marked vehicle on the ESN stand has the Antenna installed on the vehicle which attracted a lot of attention which was in collaboration with the Surrey & Sussex Police Joint Transport Service.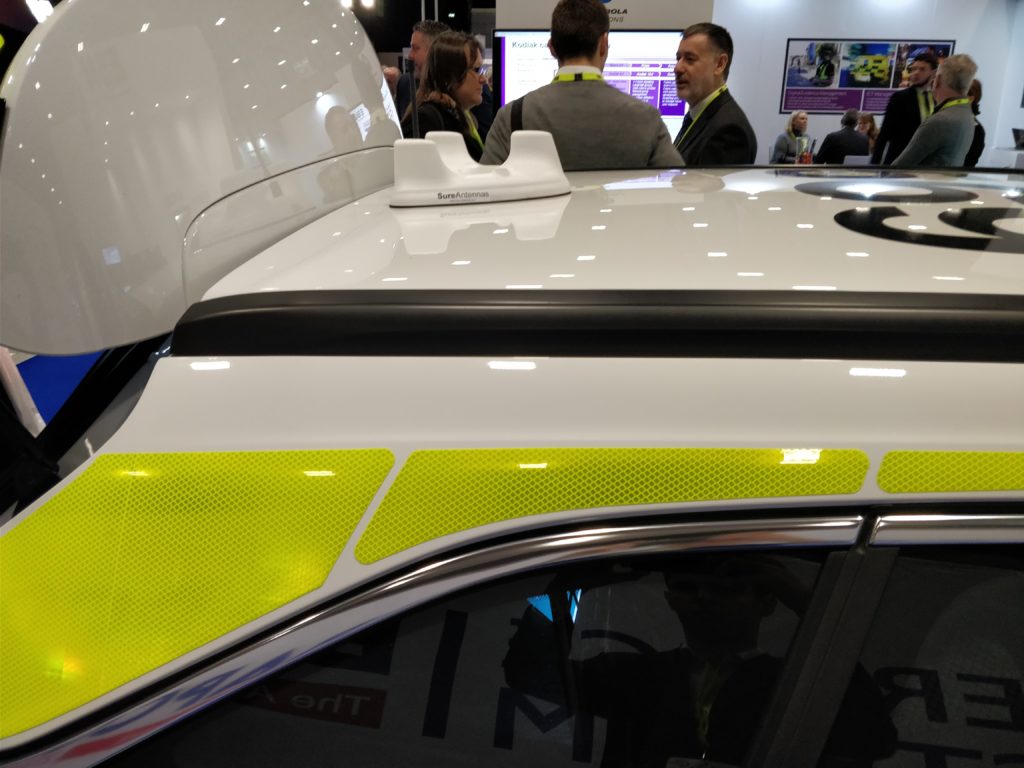 We are looking forward to continuing the exciting conversations that we had at the show! For more information on any of our antennas call us on 0151 334 9160