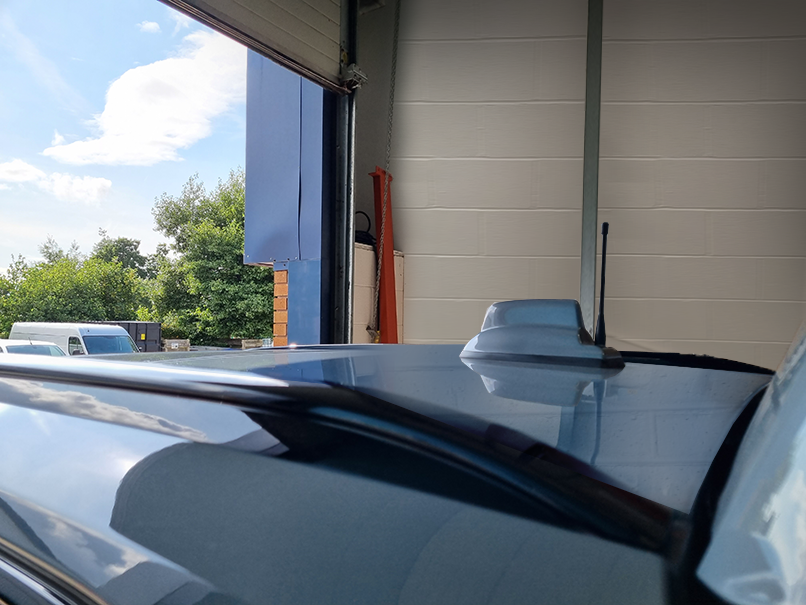 Evolving Technology
Technology within the emergency services is ever changing, with demands for heavy data services using 4G/5G becoming more and more of an interest in Emergency Services Vehicles.
At Sure Antennas, our Sandcastle and Mallard vehicle antennas are ready for this evolution in future of car connectivity by being at the forefront of technology advancements. Sure Antennas solutions are compatible with all popular vehicle technology in the market place.
Discreet Solution
Recently, we helped provide connectivity for a future policing unmarked Volvo XC90 using a Mallard Antenna to create a discreet antenna installation with 16 antenna connections.
Due to the popularity of the Volvo range we have Mallard antennas painted to match the vehicle colours from the factory, allowing you to maintain a low profile look to your Volvo.
Sure Antennas future proofed the vehicle, for use with an all-round live feed CCTV with ANPR system, and 2x Tetra Radios, while not drilling a hole to the vehicle roof, and reducing installation time by swapping the original Volvo factory antenna with our Mallard Antenna.
OEM Antenna Repositioning Kit
Swapping the original factory shark fin antenna was achieved with our optional OEM antenna repositioning kit which are available for all vehicles with an external rear antenna. This kit also reduces interference from the Original Factory antenna being so close to your critical communications Mallard antenna. All original factory connections are retained by this kit to help the vehicle converter remove any error messages that could appear on the vehicle dashboard.
The Sure Antennas Mallard and Sandcastle range of antennas, can operate with a number of Tetra, 4G/5G, WiFi, GPS connections. Just let our team know the amount of connections you need.
If you require more information, contact our Sure Antennas team who will work with you throughout an entire project and create complete antenna solutions for your vehicles. Get in touch with the team to discuss your requirements on 0151 363 7377.