It's been a busy few months for the Sure Antennas team. After a year of cancellations and uncertainty for exhibitions and networking events, the return of live exhibitions has been greatly welcomed.
Emergency Services Show 
Starting with the Emergency Services Show in September. As our first live exhibition back and also first time exhibiting at the show, it was a huge success.
Showcasing our range of vehicle antennas, we also had a vehicle displayed on the stand. Where alongside the Association of Vehicle Installers, we demonstrated the ease of installing our 'Mallard' antenna utilising a 'single-hole' installation process. Futureproofing the communication system and also maintaining the value of the vehicle.
BAPCO 
Then following a virtual event back in March, saw the return of the live annual BAPCO event. Over the course of the two day conference, there were many talks from key speakers, including an ESN update.
The exhibition was a great opportunity to continue the conversation with those spoken to initially back in March.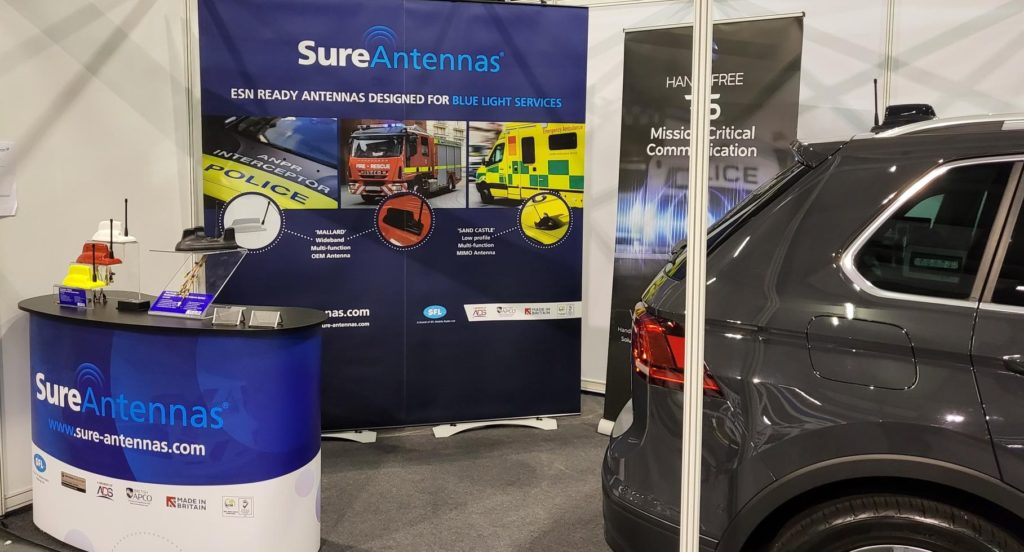 NAPFM 
Shortly after was NAPFM. The annual emergency fleet exhibition brings together fleet managers from all emergency services sectors. Throughout the two day exhibition, fleet related vehicles and equipment are showcased.
This year, next to our stand we also had a joint stand with our strategic partners Handsfree. Where there was a vehicle fitted with the Mallard antenna and the Handsfree R5 device. The vehicle demonstrated the compatibility between the vehicle device and our antennas.
Critical Communications World 
Finishing off the 2021 exhibition season, we also visited Critical Communications World in Madrid. Where our 'Sand Castle' antenna was displayed with the Handsfree vehicle communication solution.
The exhibitions over the past few months have been a great success, it's been great see partners along with new and existing customers.
We're looking forward to exhibiting again next year, starting with BAPCO in March. View all our upcoming events here.